Matt Minglewood with special guest Mike Biggar
December 29, 2018 @ 8:00 pm
Event Navigation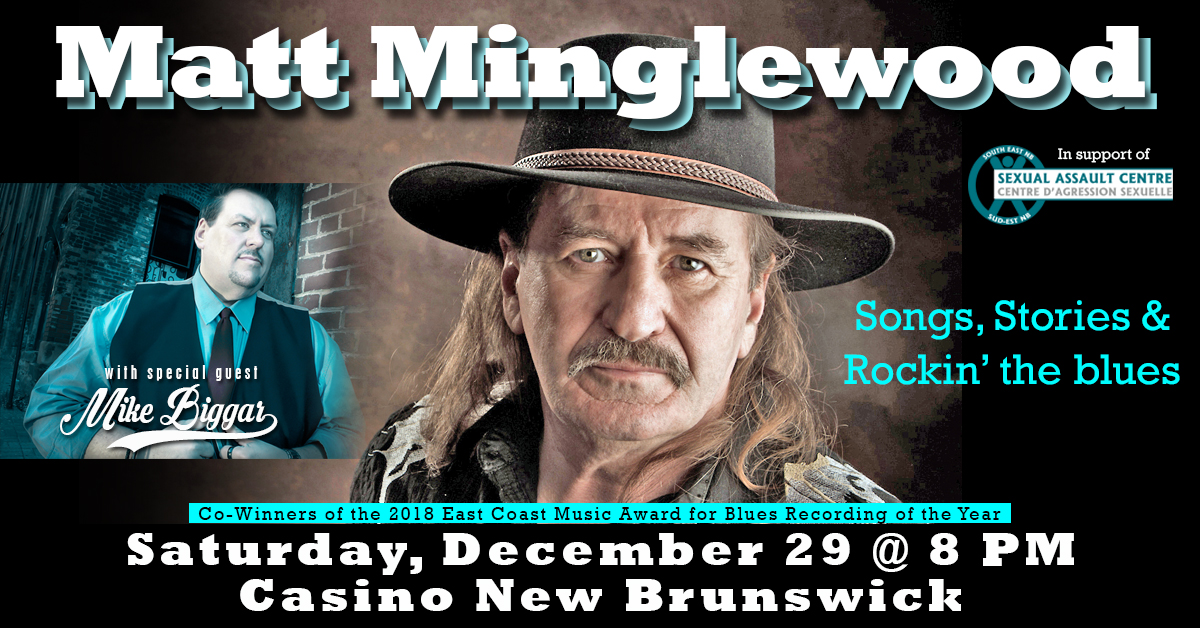 Max 103.9 welcomes Matt Minglewood with special guest Mike Biggar.
Matt Minglewood – genre – Northern Rock with a Canadian feel, a musical hybrid with one foot steeped in the musical roots of blues & country and the other knee-deep in rock. To quote one fan "We had a blast! A cornucopia of awesomeness "What's in store – tunes from Minglewood's latest release 'Fly Like Desperados' and old classic fan favourites, peppered with songs & stories.
Minglewood, known for his high octane shows will have you enjoying his brand of rock as it should be heard, wrenched from the heart and shot from the hip. For all music fans with a taste for the blues & rock, to witness this band is a feather in your cap. Joining Matt on stage & on his latest release 'Fly Like Desperados' is Moon McInnis on drums & vocals, the vivacious and extremely talented Emily Dingwall does the honours on bass and vocals, 18-year-old Nick McInnis adds his immense talent on guitar and Jeff Stapleton tickling the keyboards & vocals. The youthfulness in the band has added a fiery spark to their shows.