Festival Inspire
Event Navigation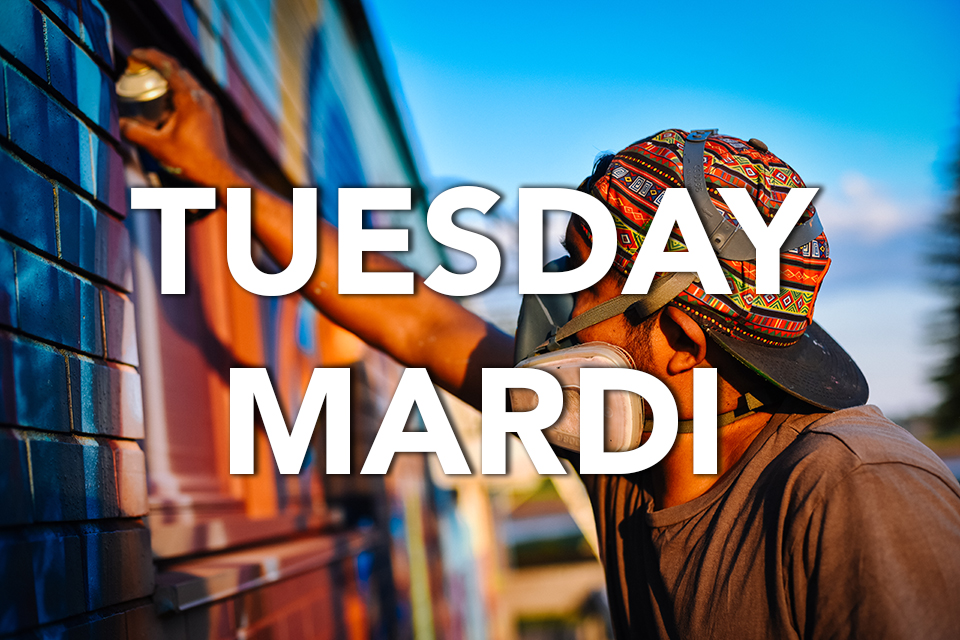 Murals in progress
Murals are being painted from Monday July 8th to Saturday 13th. Take a tour and check the muralists skills as their paintings come to life a little more each day.
Pardon my French
7 pm-9 pm
A Karaoké night with a je-ne-sais-quoi, brought to you by Alliance Française de Moncton – Canada.
Poorly translated English songs, French hits by Edith Piaf, Céline Dion and 1755, … come have fun and sing-along at The Sputnik at Festival Inspire, with our very SPECIAL host: Serge Brideau leader of Les Hôtesses d'Hilaire
The Sputnik
A giant geodesic pop up bar lands on the riverfront, complete with patio with view on the river, hosting day and night programming for the week! FREE!
∎ TUESDAY JULY 9th  ∎
• 4pm: OPEN
• 5pm: Plastic-Free Living talk
• 7pm: Pardon my French! Karaoke w/ Serge Brideau
• 9pm: CHRIS BONES
• 10pm: FM Berlin
• 11pm: CLOSE