Festival Inspire
Event Navigation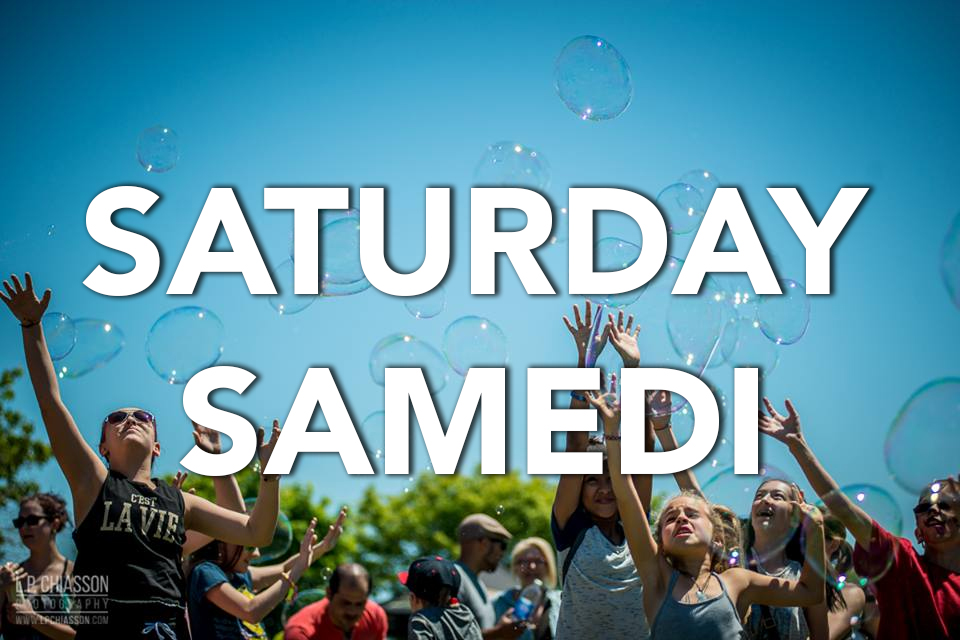 Inspire Saturday
A full day of art and fun for everyone at the Riverfront Park, from 2 pm to 1am
It's how Festival Inspire concludes each year
Settle at the park with dozens of artists to have a day like no other. This only happens once a year!
Live music, street art, performances, Art Bazaar, Craft Beer Village, food, buskers, dancers, live murals, installations, Inspire Land for the kdis, The Sputnik, DJs, workshops, artists talks… AND SO MUCH MORE!
Sputnik
A giant geodesic pop up bar lands on the riverfront, complete with patio with view on the river, hosting day and night programming for the week! FREE!
∎ SATURDAY JULY 13th ∎
• 10:30am to 1:30 pm: Repair Cafe
Don't throw away! Just repair!
You have broken items that you can't bring yourself to throw away but wish it could be repaired? Well here's your chance to get it fixed for FREE! Bring your clothes, lamps, kettles, pots, toys, ceramics, etc. and the Repair Cafe team may be able to give your items a second life. (No TVs or microwaves for safety reasons)
• 12pm: PUBLIC OPENING
• 4pm: The going price for gold
• 5pm: HORUS
• 6pm: FUNKSWAG
• 7pm: Woodsworthy
• 8pm: Nausikaa
• 9pm: Siri
• 10:00pm:   Industribe Arts Collective
• 10:30pm: LightHouse – Atlantic Canada Showcase!
• 11pm: KittyBass B2b Troy Power
• 12am: Cloverdale Music B2B ASUR
• 1am: CLOSE – Festival Inspire #5 is over!
Graystone stage
Festival Inspire partners with Graystone Brewing to offer you A SECOND STAGE this year on the riverfront !
Live shows, picnics, workshops, chilling zone, all kind of performances for #FREE !!! And of course…. Graystone's delicious beers on tap!
∎ SATURDAY JULY 13th ∎
• 4pm Julie Doiron
• 5 pm Kalyna Rakel
• 6pm Gabrielle Papillon
• 8 pm Joyful Noise
• 9 pm The Brood