Diyet and the Love Soldiers
Event Navigation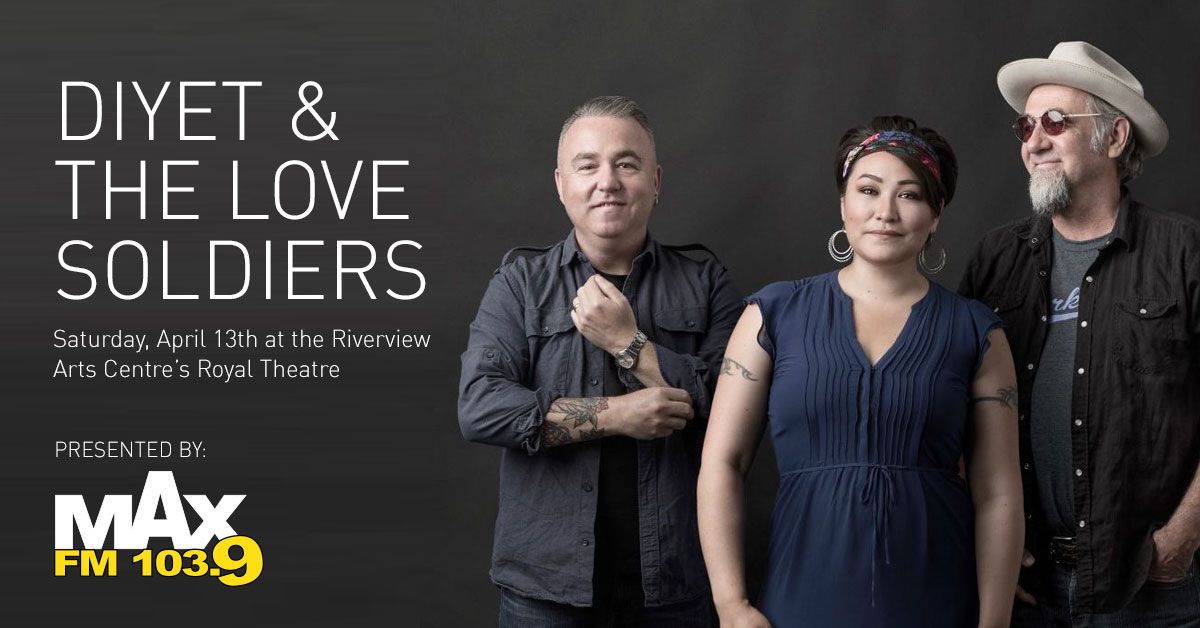 103.9 MAX FM presents Diyet and the Love Soldiers at The Riverview Arts Centre!
Diyet and the Love Soldiers are coming to the Riverview Arts Centre on Saturday, April 13th! Diyet and the Love Soldiers is Alternative Folk, Roots, Country and Traditional Aboriginal with melodies and stories deeply rooted in her Indigenous worldview and northern life. She has toured both Canada and Europe and has released two acclaimed albums, The Breaking Point and When You Were King, with a third album released in June 2018.
Come join us as Diyet embodies her Southern Tutchone, Japanese, Tlingit and Scottish roots to provide a musical presence that is equally diverse and unique.
Tickets available online at https://riverviewartscentre.ca/