Album – CUTS LIKE A KNIFE (BRYAN ADAMS)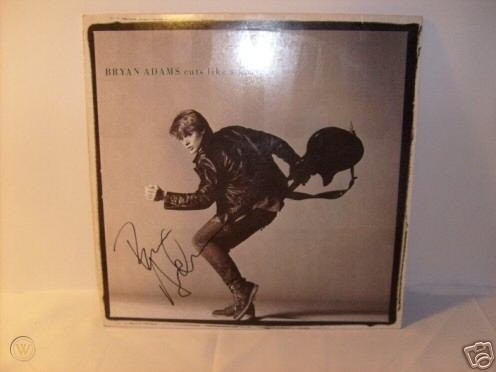 Cuts Like a Knife is the third studio album by Canadian singer-songwriter Bryan Adams. Released on 18 January 1983 by A&M Records, the album became a huge commercial success in Canada and the United States. After the release of his following album Reckless, Cuts Like A Knife landed on the British album chart and would later be certified Silver by the BPI.
Three singles were released worldwide from the album: "Straight from the Heart", "Cuts Like a Knife" and "This Time"; the three were responsible for launching Adams into mainstream popularity.
It is regarded as one of Adams's finest albums; it was named the #48 Greatest Canadian Album of All Time by Bob Mersereau in his book The Top 100 Canadian Albums.
Listen for 5 IN A ROW from this classic album on the "All-80's Feel Good Drive Home"