Whoa Canada! Canada Day Celebrations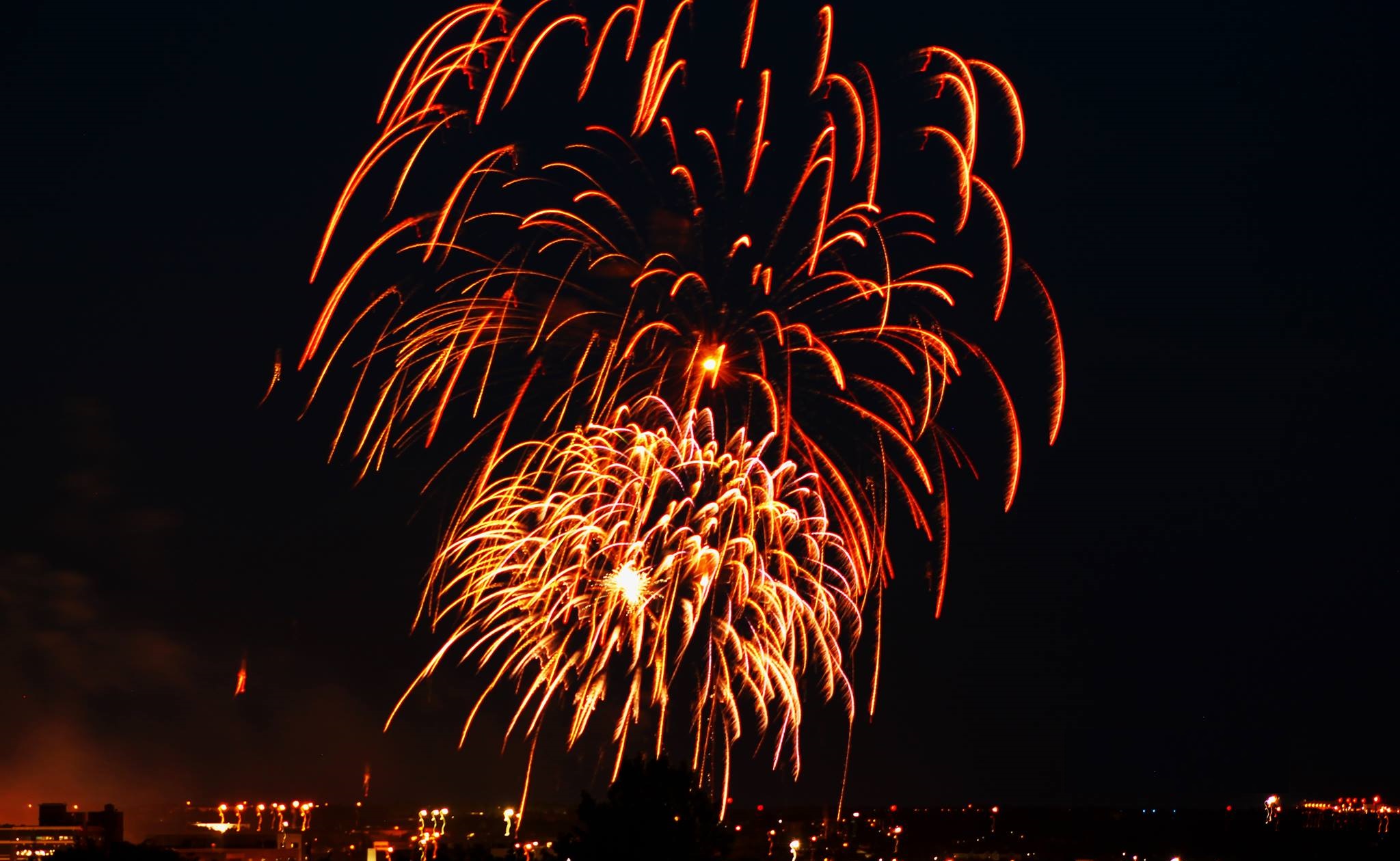 The City of Moncton's highly anticipated Whoa Canada! celebrations will once again take over Riverfront Park on July 1st!
Get ready to enjoy a FREE party featuring electrifying entertainment, games and activities for children, mouthwatering food, fireworks and more!
Throughout the day, Moncton's Riverfront will be host to various activities for all ages to enjoy.
🎈 The Kids' PlayZone is sure to get the whole family in a celebratory mood with food vendors, inflatable games, partner activations, and much more. Family-friendly entertainment on the Riverfront Park Stage will run from 12pm to 4pm.
🎈 New this year: An Artisan Village will be set up along Downing Street featuring local artisans, selling their hand-made products.
🎈 Larso, the Solar Butterfly, will make a special appearance at Moncton's Canada Day celebrations. Larso is the largest solar-powered vehicle in the world.
🎈 The Whoa Canada! Main stage, which will be located in the Riverfront Parking Lot, will be present phenomenal performers, including headliners Sloan and Les Hay Babies, from 5pm to 10pm.
🎈 Once the applause for Sloan has quieted, the crowd's attention will be directed to the river, where the tri-community Canada Day fireworks, a presentation of the City of Moncton, the Town of Riverview, and the City of Dieppe, will begin at 10pm.
Full Canada Day Program:
Acoustica Concert on Canada Day 🎶
The Moncton Market Acoustica Series presents:
Artist: Cameron Molloy
Location: on the Moncton Market patio
Date: 10am July 1st
12 p.m. to 4 p.m.
🎩🐇 Family-friendly entertainment on the Riverfront Park Stage featuring:

Opening Prayer and teachings by Elder Joan Milliea
Rémi Boudreau
Art Richard
DJ Bones Dance Party

12 p.m. –8 p.m.
✨ Kids' PlayZone featuring:

Dairy Farmers of Canada trailer
bouncy games
glitter tattoos
Resurgo Place t-shirt printing
Parks Canada trailer and installation
mini soccer games with the Halifax Wanderers (Riverfront Park)

12 p.m.– 10 p.m.
🍧 Food vendors
12 p.m.– 10 p.m.
🎨 Artisan Village on Downing St.
12 p.m.– 8 p.m.
🦋 Meet Larso, the Solar Butterfly! Larso, the world's largest solar powered vehicle, is touring the globe, and stopping in Moncton on July 1st!

Find out more: https://solarbutterfly.org/

5 p.m.–10 p.m. 
🎤 Musical entertainment on the Main Stage:

Elsipogtog Spirit Singers
The Monoxides
Les Hay Babies
Sloan

10 p.m.
🎇 Canada Day Fireworks