Tim Hortons Smile Cookie Week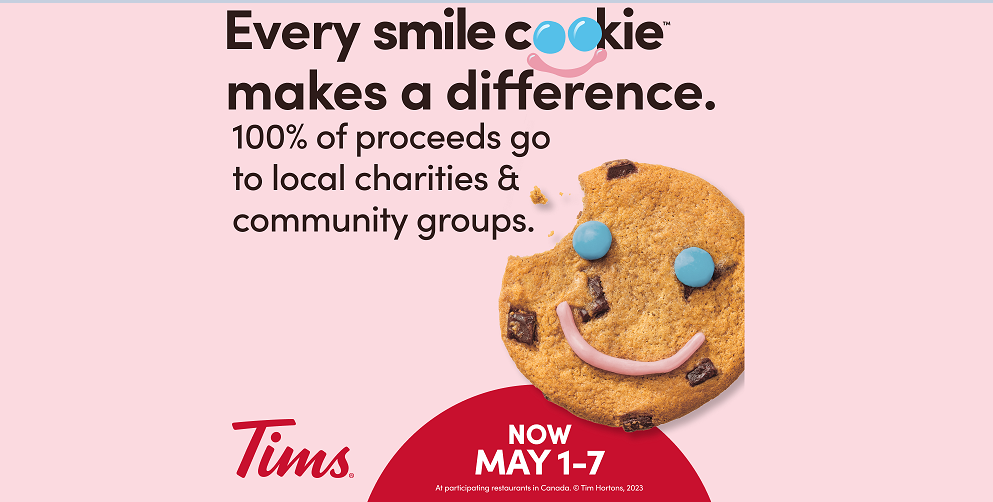 If you need another reason to smile this week — Tims SMILE COOKIE week is here at participating Tim Hortons locations across Canada & the US until May 7th!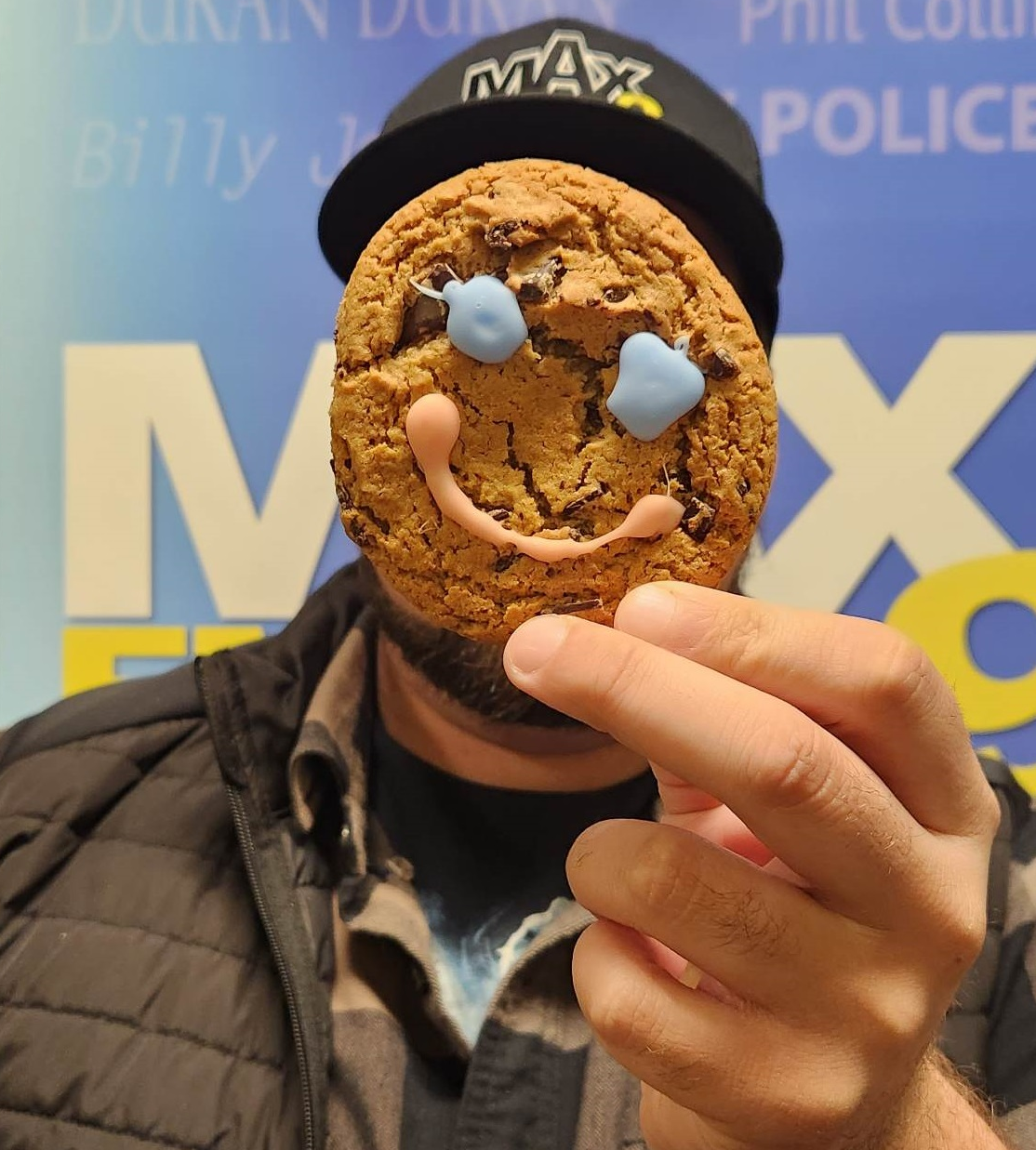 In Moncton/Dieppe/Riverview, your full Smile Cookie purchase goes towards Timbits Minor Sports Coaching Aids & Clinics – giving underprivileged kids aged 4 to 9 the chance to play house league sports – make new friends – and just "be a kid!" The Aviation Avenue Tims location in Dieppe is seeing their Smile Cookie proceeds go to Food Banks Canada. More than 600 local charities & community groups are being supported across the country through Smile Cookie week!
And you don't need to have a sweet tooth to show your support! Tims restaurants are also selling those adorable Smile Cookie Personality Pins for $2 each that sees the full proceeds go towards the campaign!
Last year, a record-breaking $15 million was raised in one week for over 600 charities, hospitals & community – with the Smile Cookie campaign being in its 27th year this year, let's show our support and enjoy some awesome Smile Cookies with ourselves, our kids, friends, co-workers! It's a great way to spread the smiles!
More Info: Tim Hortons Smile Cookie Week