The $5 Challenge
Event Navigation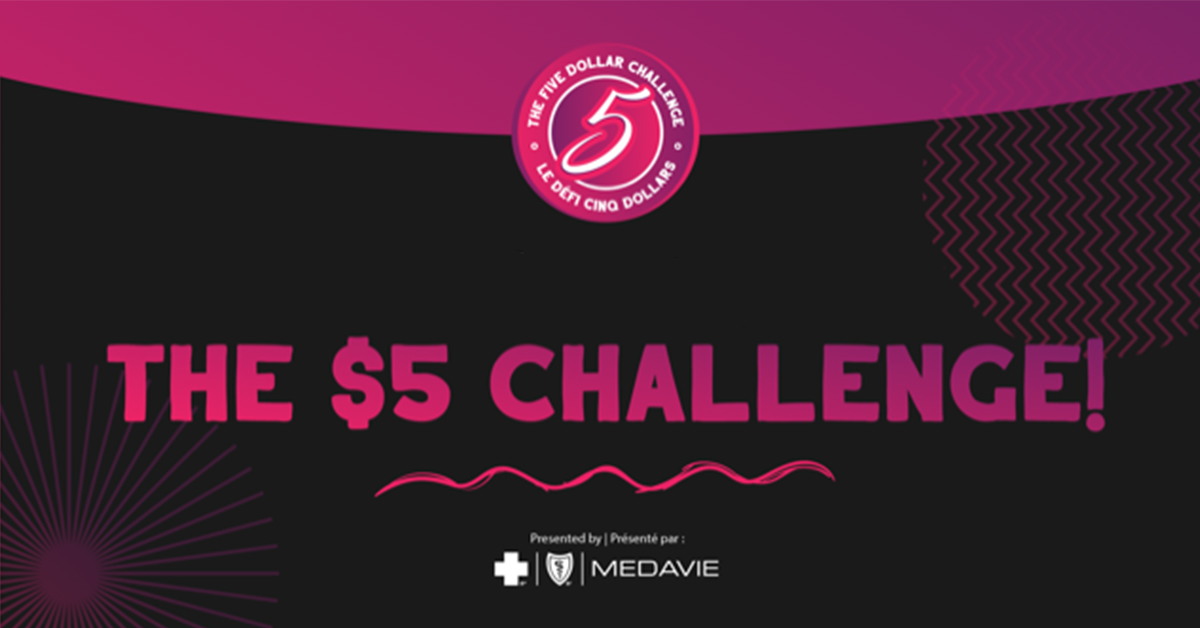 Join us for the The $5 Challenge presented by Medavie! Greater Moncton will attempt to set a Guinness World Record for the longest line of paper currency in a row on December 11th at the Avenir Centre.
The feat, which has been deemed "The $5 Challenge", is being undertaken in support of the Beauséjour Crisis Resource Centre.  The goal for the challenge is a total of $200,000 which is 40,000 five dollar bills strung together with tape – totalling a distance of just over 6km.
The Beauséjour Family Crisis Resource Centre is a charitable organization offering counselling and support to those experiencing emotional difficulties as well as victims of family violence and sexual assault along with their children in South-East New Brunswick. The centre provides immediate services on a 24/7 basis to a large geographical region from Alma to Rexton and east to the border of Nova Scotia, servicing a total population of over 220,000. Over 40% of all clients come from the Greater Moncton Community itself.
Over the past two years, business and community leaders came together for a regional campaign to raise $4.2 million dollars to build a full-service, 24/7 centre located in Shediac to accommodate the demand of services. The organization also operates a free clinic, by appointment, located at Headstart in Moncton on weekdays.
This will be a Guinness Official World Record Attempt with judging officials flying in internationally to verify.  The current record for the longest line of paper currency in a row is held in the United States and was set in 2007.
Reaching this goal will mean the centre has the sustainable and operational funding that they require.
Every $5 helps!  Donations can be made at National Bank, UNI and RBC or online at CanadaHelps.org.