Thane Dunn's Elvis Birthday Extravaganza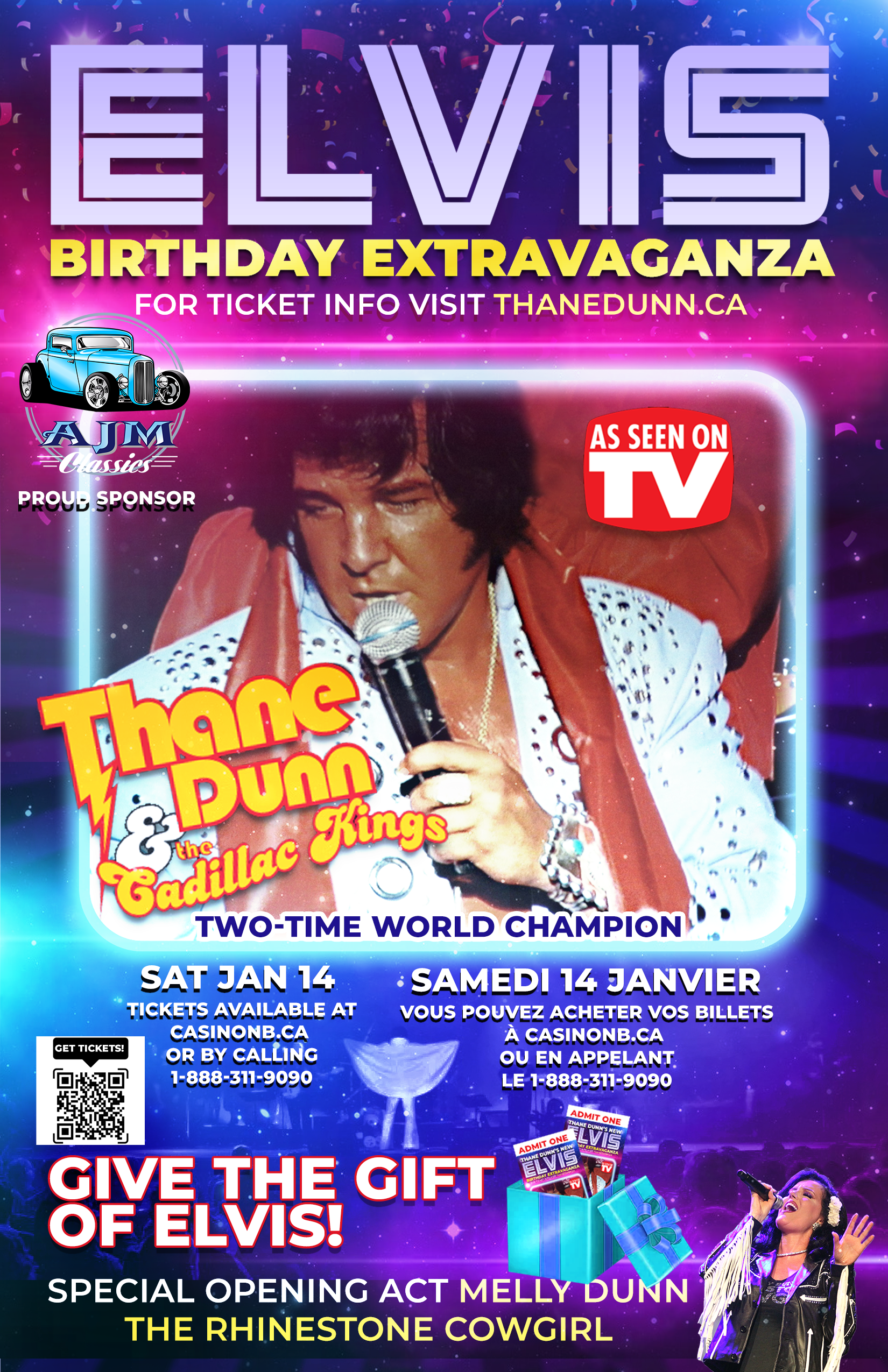 AJM Classics proudly presents Thane Dunn's "Elvis Birthday Extravaganza"!
He's back and better than ever! Join Two Time World Champion Thane Dunn and his Cadillac Kings as they finally return to Casino New Brunswick with their ever popular "Elvis Birthday Extravaganza".
The new show is simply pure electrifying magic. Be prepared to be entertained like never before as he performs all your favourite Elvis classics from "Suspicious Minds" to Elvis' last number one hit "Way Down" and many more. You will laugh, cry and cheer in amazement as he channels the King onstage before your very eyes. Don't miss the most convincing Elvis show on the planet.