Terry Fox Run 40th Anniversary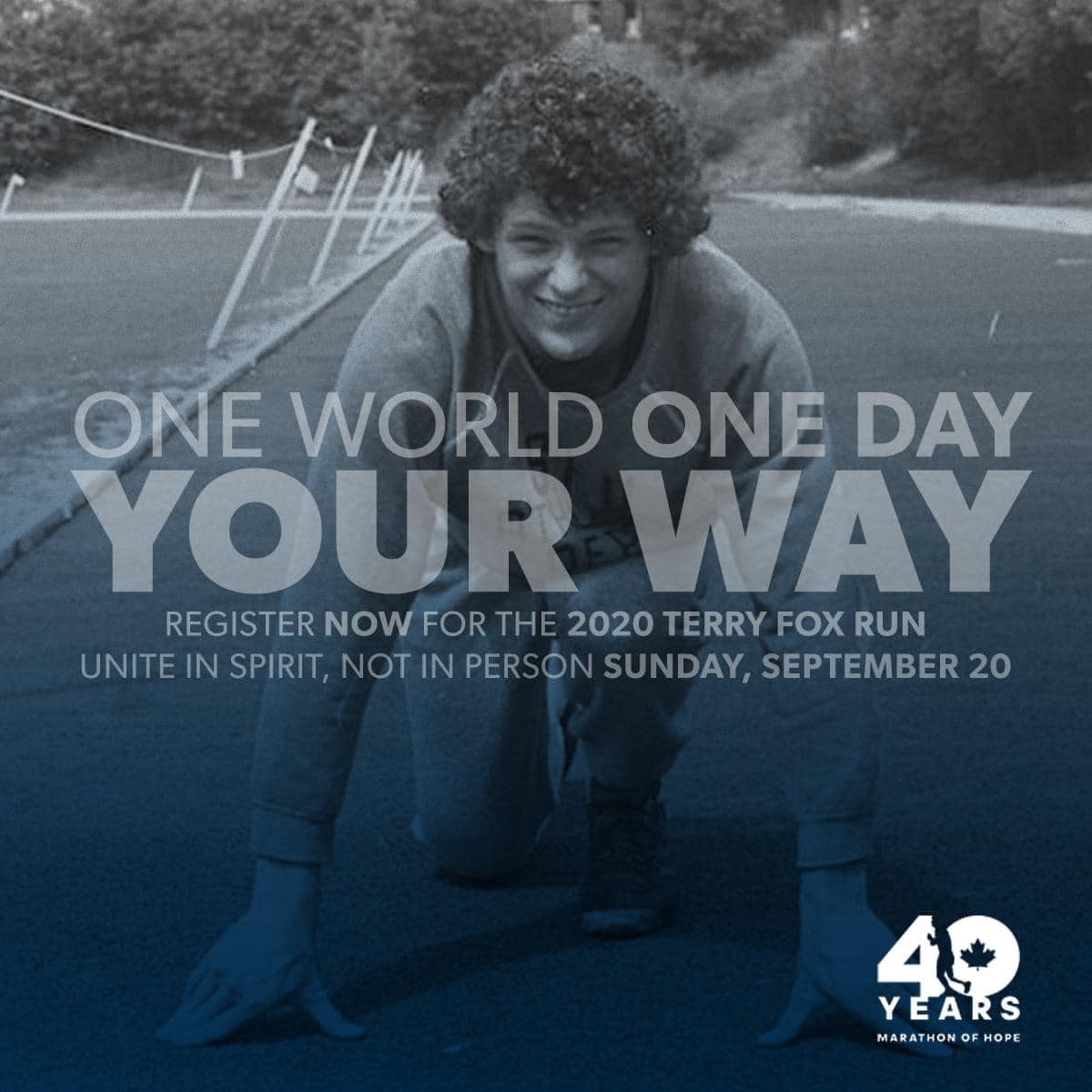 This year is the 40th anniversary of Terry's Marathon of Hope!
To register, just go to https://terryfox.org/run/. The date is September 20th and it's One Day, Your Way because cancer research cannot wait for COVID-19 to be over. This year's hashtag is #TryLikeTerry, and we are using it on all of our social medias, so when you sign up, feel free to make a post and use our hashtag!