Maritime NHL'ers 4 Kids
Event Navigation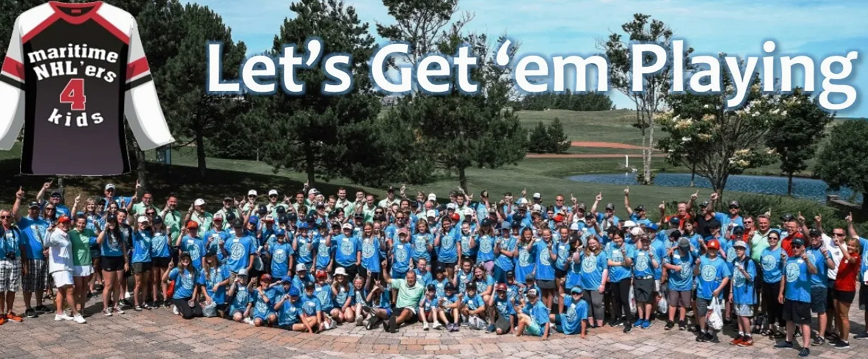 It is with the upmost excitement that Maritime NHL'ers 4 Kids returns July 25th & 26th at the Fox Creek Golf Course & Delta Beausejour in Moncton!
Established as a not-for-profit society in 2000, Maritime NHL'ers 4 Kids is passionately committed to 3 goals:
Help ease the financial burdens preventing young boys and girls in NS, NB, and PEI from pursuing their hockey dreams.
Be a catalyst for new and different role models for minor hockey kids.
Showcase the deep and rich history of professional hockey of Maritimers by honouring our retired NHL Alumni
Maritime NHLers for Kids are proud to partner with JumpStart to get kids active and on the ice! Canadian Tire Moncton, Riverview and Dieppe is dedicated to giving kids in need equal access to sport and recreation. Since 2005 Jumpstart has provided more than 3 million opportunities for kids across Canada to participate in sport.
LET'S GET 'EM PLAYIN'!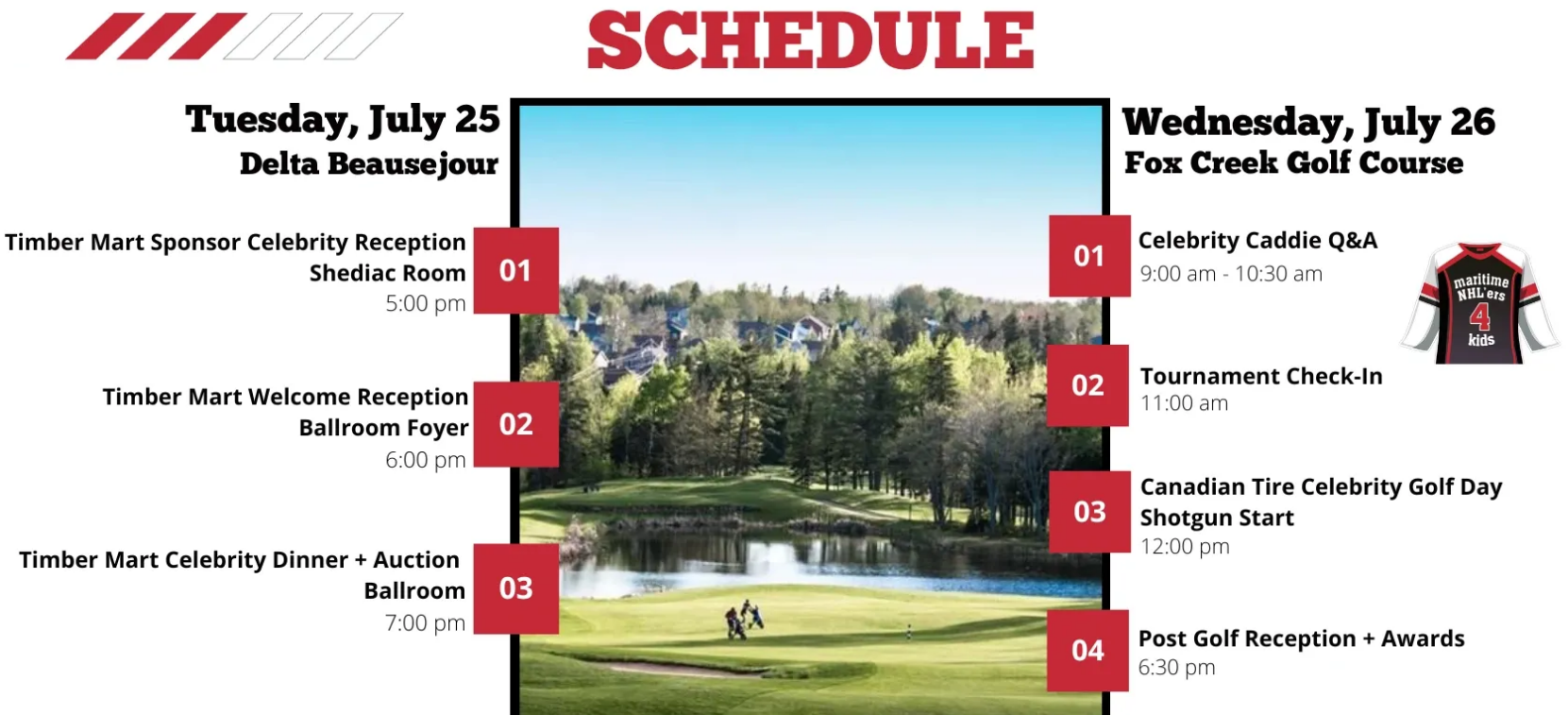 More Info: Maritime NHL'ers 4 Kids