Atlantic Slam: NCAA D1 College Basketball Tournament
November 16

-

November 19
Event Navigation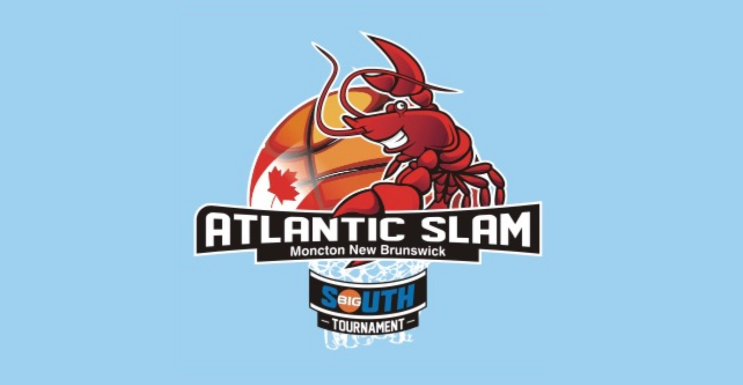 The NCAA's first-ever appearance in Atlantic Canada is happening in Moncton! ATLANTIC SLAM is coming the Avenir Centre, November 16 – 19 bringing us the best of the best D1 College-level professional basketball!
The NCAA (National Collegiate Athletic Association) is a non-profit organization that regulates student athletics among 1,100 schools Canada, the US, & Puerto Rico. The Division 1 (D1) programs offer the highest level of competition between the NCAA's three divisions.
"Moncton has earned a strong reputation as an event host, having successfully welcomed several international championships and numerous national competitions in recent years," says Jeff Dunlap, NCAA coach. "Playing at the Avenir Centre will provide college athletes with a top-notch facility in which to showcase their skills while fans will experience top-level basketball played by outstanding athletes, some of whom may go on play in the NBA."
"A lot of effort has been put into securing a multi-year annual event. The collaboration with the City of Moncton and the Events Moncton committee has been tremendous," says John Graham, On Ice Entertainment Ltd. "It's also important to recognize the Big South conference for seeing the value in sanctioning this event. Their keen interest in wanting to grow basketball in a new market will allow Monctonians and visitors to see this level of basketball in the community for the first time."
"Hosting a variety of events is part of the City's event attraction strategy. We've been on the national and international stage as we welcomed hockey, curling, football, soccer, and track and field. We can now add U.S. college basketball to our list. Our experience, along with committed community volunteers and an incredible venue, makes us an attractive market for these types of tournaments. This is a unique opportunity for our residents to see college-level basketball live," says Mayor Dawn Arnold.
Tickets for the event will be on sale in September. Further activities surrounding the tournament will be announced at a later date.