Help the Wildcats Get to 100%
The  Moncton Wildcats and the Saint John Sea Dogs , in association with engineering firm Hatch and Canadian Blood Services (CBS), are nearing the end of the January "Community Rivalry" blood drive and Moncton Wildcat fans have helped the Wildcats get to 65%! There is only 3 days left, let's roll up our sleeves and get it to 100% !
Canadian Blood Services
500 Mapleton Road 
1 888 2 DONATE
One donation can make a BIG difference
Your Donation Can Touch So Many Lives
What greater gift is there than the gift of life? That's exactly what every blood donation delivers. Blood and blood products are a critical part of everyday medical care including major surgeries, medical procedures, cancer treatments and managing disease.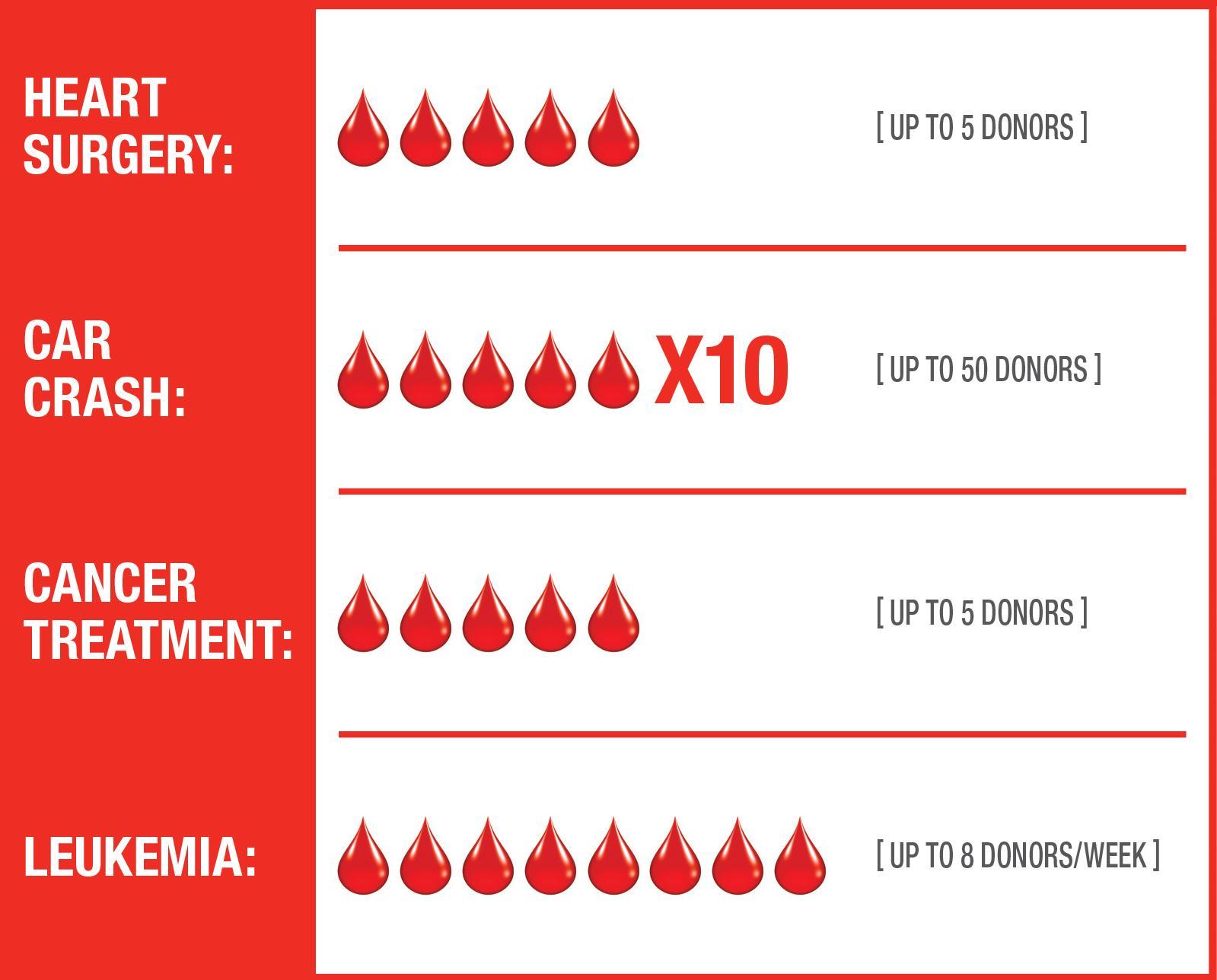 HEART SURGERY
Born with a congenital heart disease, Madison needed more than 40 blood transfusions as a baby, as well as daily platelet and plasma transfusions. She spent her first 72 days in intensive care. Today she's a happy, healthy four year-old girl, thanks to an ongoing supply of blood products.
LEUKEMIA
Diagnosed with leukemia, Rick received numerous blood transfusions while he waited for a suitable stem cell donor to be found. As he underwent rounds of chemotherapy, there were several times his doctors thought he wouldn't make it—especially when he slipped into a coma for weeks. But today, Rick has been cancer-free since 2007.
CAR CRASH
A regular blood donor herself, Danielle was in a serious car accident that killed her fiancé and left her clinging to life. She lost so much blood that several transfusions were needed to save her life. If not for the generosity of blood donors, she would not be here right now.
APLASTIC ANEMIA
Paul's life was saved by blood donations after being diagnosed with aplastic anemia, a condition where your body stops producing enough new blood cells. After over 100 blood and platelet transfusion, he and his family are able to enjoy the simple things in life.
Source: CBS Canada