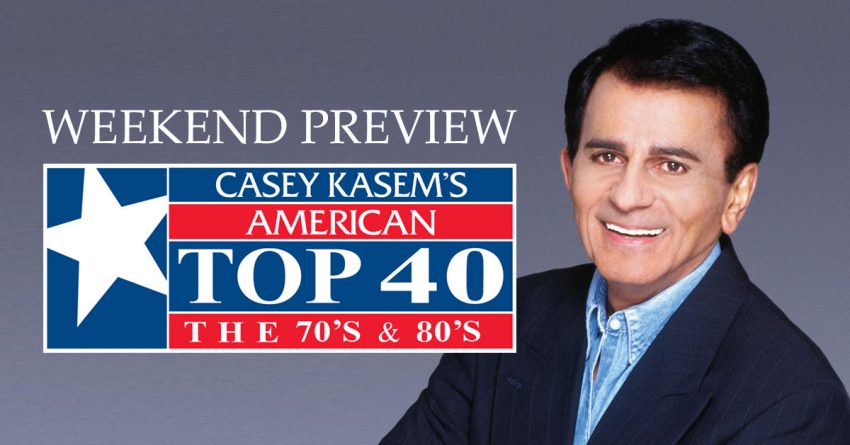 This Weekend on Casey Kasem's Top 40 Countdown
Saturday's 80's Countdown: JUNE 7,1986
8 am – noon
Kind of hard to believe that in June of 1986, a referendum in Ireland upheld the country's ban on divorce. It was a huge month in the soccer world with the World Cup as Argentina beat West Germany (yes, the wall was still up) 3-2 in front of over 115,000 fans. Two of the stars on Casey's Top 40 from the late of spring in 1986 were The Outfield and one-hit wonder band Boy's Don't Cry.
Sunday's 70's Countdown: JUNE 15, 1974
8 am – 11 am
In 1974, the world's first UPC bar code was used for Wrigley's gum. The Rubik's Cube was invented. Richard Nixon resigned as President of the US. Monty Python's Flying Circus first debuted on TV and ABBA won the highly-contested Eurovision song contest with Waterloo. In the late spring of 1974, Bo Donaldson & the Heywoods and the Jackson 5 were on the Top 40 countdown. The video of the Jackson 5 with Dancing Machine is from their appearance on the Johnny Carson Show.