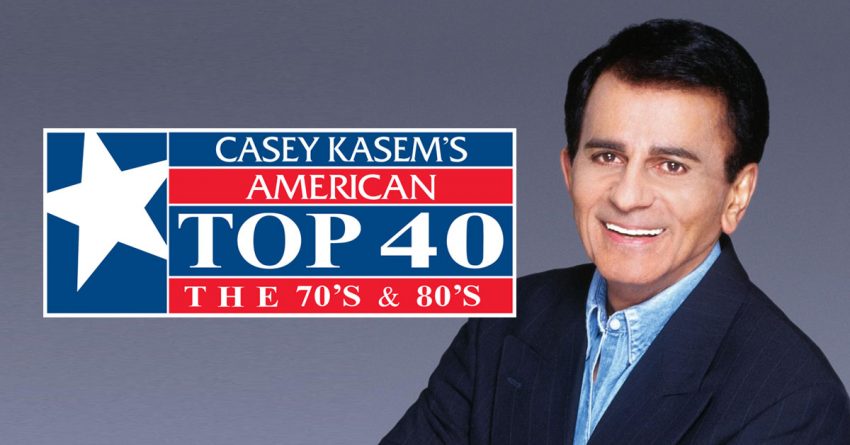 This Weekend on Casey Kasem's Top 40 Countdown
Saturday's 80's Countdown: OCTOBER 9, 1982
8 am – noon
Tom Selleck was on the cover of Playgirl magazine while Joan Collins made it to the cover of TV Guide in October of 1982. The closest federal election in the history of Canada was in October of 1982, with Pierre Trudeau's Liberals winning 109 seats compared to Robert Stanfield's' Progressive Conservatives with 107 seats. The election came within 4 votes of being tied. A Liberal in Ontario won the seat by just 4 votes over the Conservatives. Had he lost, it would have been a tie. On the radio this week in 1982, John Cougar and Olivia Newton John were riding high in Casey's Top 40 countdown.
Sunday's 70's Countdown: OCTOBER 14, 1972
8 am – 11 am
It was in October of 1972 that the new World Hockey Association started up as a rival to the NHL. The Alberta Oilers beat the Ottawa Nationals in the first game 7-4. Celebrities born this month back in 72 included rapper Eminem, country star Brad Paisley and Canadian actor Jonathan Torrens, who was born in Charlottetown. In mid October of 1972, The Doobie Brothers and Elvis Presley were both on Casey's Top 40 countdown.