Dragonboat 2017
June 2 @ 5:00 pm - June 3 @ 3:00 pm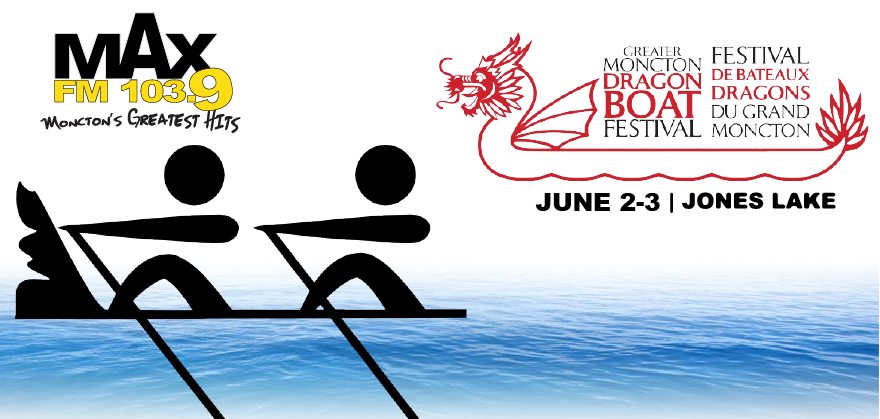 103.9 MAX FM is a proud sponsor of the 2017 Greater Moncton Dragon Boat Festival!
The ever popular – High School Challenge, will be happening Friday June 2, 2017 and the Community / Corporate Challenge on Saturday, June 3, 2017 at Jones Lake!
The Greater Moncton Dragon Boat Festival is a fundraiser for the Lions Sick Children's Fund, supporting children and families throughout the tri-community.
Each year they challenge teams from local high schools, businesses, community groups, and neighbourhoods to come together to raise money for this worthy cause.  What is unique about our festival is that teams can also designate 40% of the funds they raise to a charity of their own choice!
To register visit GMDBF.ca!
Presented by the Lions Sick Kids and proudly sponsored by 103.9 MAX FM!