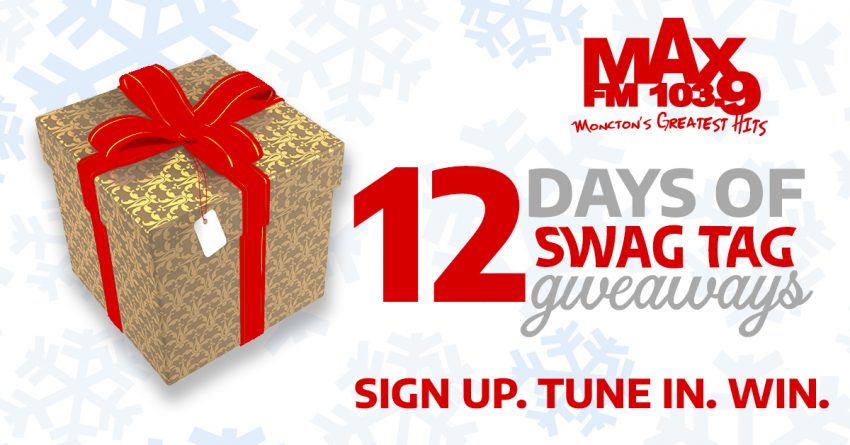 12 Days of Swag Tag Winning!
Get ready to win big with Swag Tag this month…all in the spirit of the holidays! over our 12 days, we will have a brand new swag tag prize for you to qualify to win…want to know what it is? Visit our FACEBOOK PAGE to see the daily prize
Each of our 12 days features a brand new prize to be won, and if you're the correct caller through with Terry and Mary around 8:40am each weekday morning, you walk away with the daily prize¹!
PLUS all swag tag holders can enter once per day² below to win the grand prize! On December 18 t-h we'll draw from all of our online qualifiers and one lucky swag tag holder will win ALL 12 DAYS OF PRIZES!!
Don't have a swag tag? click here to get one!
It's a HO-HO-HO-WHOLE lot of giving this month with the 12 days of swag tag giveaways, only on 103.9 MAX-FM
*******
1. Swag tag holders may only win one day of the 12 days of giveaways. Once won, that individual will not qualify to win any other day
2. Swag tag holders may, in addition to the daily prize, enter once per day in to the grand prize draw (form below)
3. All winners are subject to the MBS Radio General Contest Rules & Regulations
********
12 DAYS OF SWAG TAG GIVEAWAYS Contest Entry Form