Fill The Food Truck in support of Food Depot Alimentaire
THANK YOU METRO MONCTON!
You helped us collect more than 450 pounds of food and $7000 to go towards the Christmas Food Box Program at the Food Depot Alimentaire!
Thanks again to all of our supporters and sponsors!!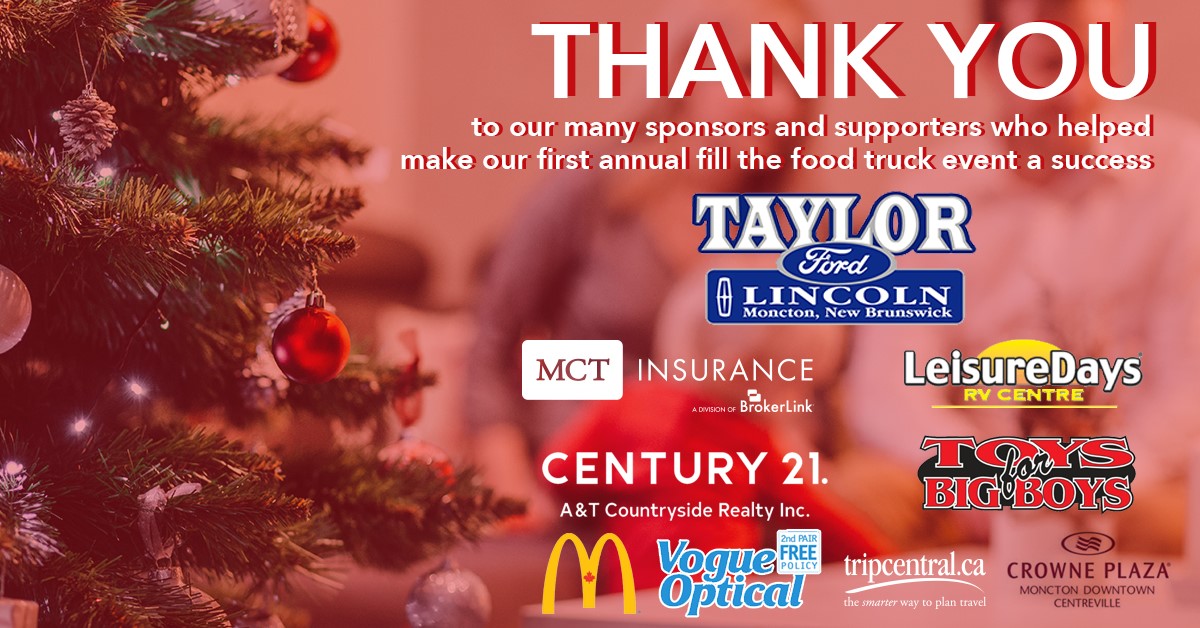 Happy Holidays, from all of us at 103.9 MAX FM!!