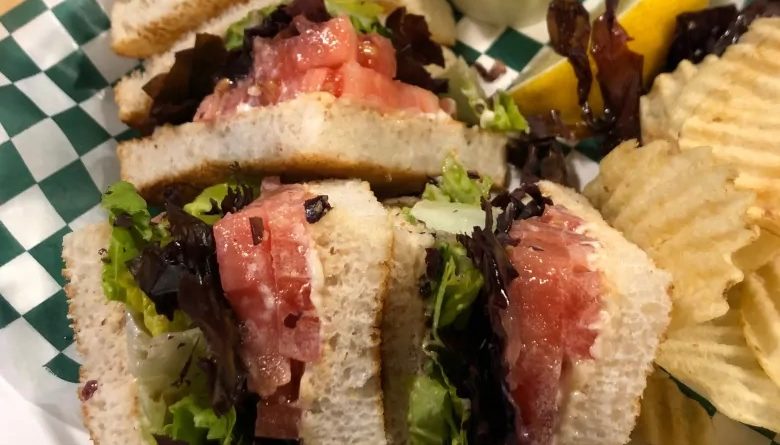 Where Has This Sandwich Been All My Life??
Being a dulse lover I can not believe I have never heard of this sandwich!
As we all know dulse is a red purple seaweed that grows along the Atlantic and Pacific coastlines but did you know it is hailed as a vegetarian bacon substitute because of its texture and salty taste?
"New Brunswick receives a culinary shoutout in the March 2019 edition of National Geographic Traveller magazine, but the most surprising of the dishes featured is the DLT — the dulse, lettuce and tomato sandwich." cbc.ca
According to Dave Forestell of Slocum & Ferris at the Saint John City Market "The perfect DLT starts with great dulse," who gets his dulse from Dark Harbour on Grand Manan. cbc.ca
"We just toast it on the grill, try to do it single ply, peel it a little bit so it gets nice and thin and crispy, add some good mayo, a little bit of butter, and make it just like a BLT."  He said the feature in National Geographic Traveller was a "pleasant surprise."cbc.ca
Source: cbc.ca/newbrunswick
Photo submitted to cbc.ca/newbrunswick by  Dave Forestell