Remembering Chuck Berry…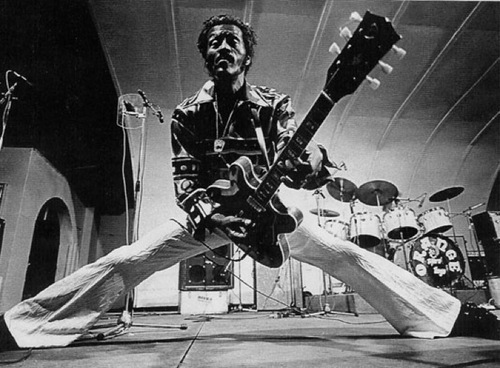 Born Charles Edward Anderson Berry October 18, 1926 in St. Louis, MO, Berry popularized rock and roll with 1950s rock standards including "Rock and Roll Music," "Johnny B. Goode," "Roll Over Beethoven" and "Maybellene," fusing blues, rockabilly and R&B into a sound that helped define the genre, coupled with guitar virtuosity and showmanship that was emulated by countless performers in the decades after.
Berry was a member of the very first class inducted into the Rock and Roll Hall of Fame in 1986. He received a Grammy Lifetime Achievement Award in 1984 and the Kennedy Center Honors in 2000.
Berry's music even made it into outer space — his 1958 hit "Johnny B. Goode" is the only rock and roll song included on the so-called "Golden Record" affixed to the Voyager spacecraft that was launched into the cosmos in 1977.
Source: ABC Radio