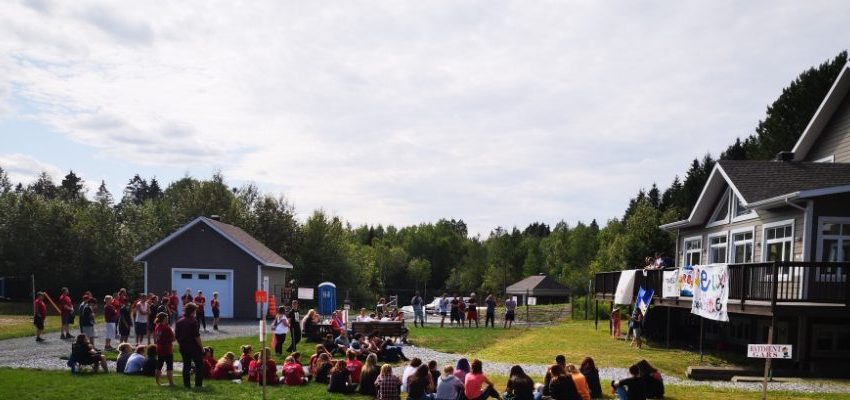 Portage Atlantic Recognition Ceremony
Portage Atlantic operates a residential treatment facility for youth between the ages of 14 and 21 with serious substance abuse problems.  The bilingual program is based on the therapeutic community approach which, through positive peer role modelling, helps residents to build their self-esteem and learn how to better handle life's challenges without resorting to drug abuse.  Portage is accredited by Accreditation Canada.
Portage Atlantic hosted its Annual Recognition Ceremony over the weekend at its addiction rehabilitation centre on the shores of Cassidy Lake. This ceremony celebrates youth who have either completed the residential phase of their rehabilitation treatment program, or who have maintained a positive lifestyle since they graduated one year ago.
This year, 35 youth were recognized. In addition to recognizing youth today, Portage Atlantic also awarded bursary grants to graduates who are serious about continuing their education. This year, a record seventeen youth were given bursaries of up to $4,000 each. Learning is an important part of the continuum of care at Portage Atlantic and bursaries are one of the many rewards of successful rehabilitation.
During the ceremony, each youth crossed the stage and had the opportunity to address the crowd.  Their messages were filled with hope and a vision for a better life. Among the guests present, many families were in attendance.
Dr. Jennifer Russell, New Brunswick's Chief Medical Officer of Health, was the guest speaker for the event. She spoke about the theme for this year's ceremony, "All Along, It Was in Me".