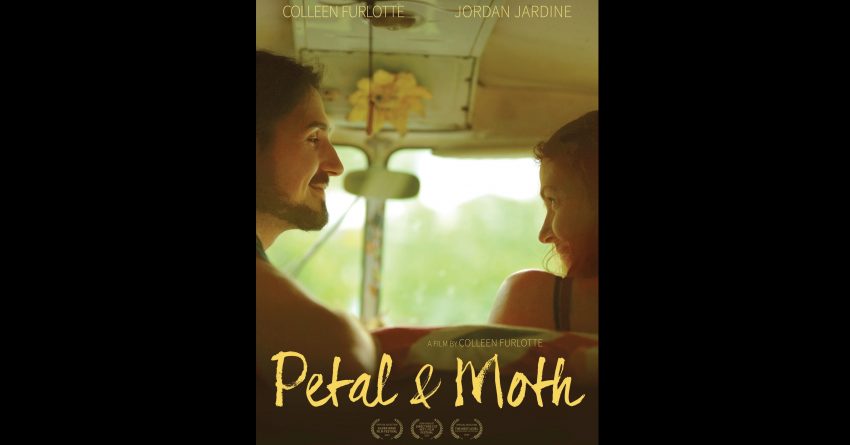 Petal & Moth Debuts Tonight!!
Locally made film Petal & Moth debuts tonight at the Jacqeuline Bouchard Theatre at UdeM Moncton Campus at 7:30. Tickets can be purchased at the door or visit their Facebook page, the link is below.
Petal & Moth is the third full length feature film from local filmmaker Colleen Furlotte, which features Moncton and surroundings areas  as the backdrop of this 100% locally shot movie. Colleen also wrote and directed this film and produced it along with John Maher, John also did all the audio for the film.  Except for a small camera budget, this film was made through the generous support of the local artistic community, who donated their time to help Colleen realize her dream of bringing this story to life.
Mary had a chance to sit down with Colleen to discuss Petal & Moth. Check out the interview here:
https://soundcloud.com/mary-sullivan-2/petal-moth-1
"Petal and Moth" is a film about human connection, both established and unexpected. In its center is Petal, a woman wounded by not so distant betrayal and loss. She has come to her cousin Hannah for healing – to a town with an unusual river, a place with an unusual person named David. To trust again is a challenge for Petal. To trust a man again, a steep mountain. But as warm days stretch into mystical nights, Petal slowly turns towards David's light.
The talent in this film are all local and include:
Jordan Jardine plays the lead Male – "David"
Melissa LeGresley plays "Hannah" – the supporting role of Petal's cousin.
In true indie fashion – Colleen Furlotte plays Petal.
It is the debut performance for both Jordan and Melissa.
Local musician Ryan Hiller is in a short scene and plays one his songs live and in full. They use that live performance in one of the film trailers. Check it out here: https://www.facebook.com/petalandmoth/videos/273090180039352/
Music by Moncton born Andrew Moore was key inspiration to the story and is present throughout the film. Other local creative contributors include artist Nancy Schofield, writer Ed Lemond, theatre actors – father and daughter Neal Mundle and Emily Mundle.
Key local crew member Auguste Gosselin built almost an entire outdoor film set that includes a stage and large art installations based on light. Tricia Robinson rounds out the local film crew as production assistant.
Check out the Petal & Moth podcast which shares behind the scenes stories of how people came to the project, what they contributed, and how the project repeatedly almost fell apart. The Odyssey of Petal & Moth was inspired by the stories behind the making of a story. Or to be more precise, the making of a film. A micro budget one. An indie one. One made with unknown actors. From a little known community. In an overlooked Canadian province.
https://www.petalandmoth.com/?fbclid=IwAR3ieVPy2fH_a5DI0dkAmlYLWChOX-oHjTZBM05oMZWKxFstmH67b8wJOD8
You can also follow Petal & Moth on Facebook
https://www.facebook.com/petalandmoth