Mystery Soldier on Monument Identified as N.B. Man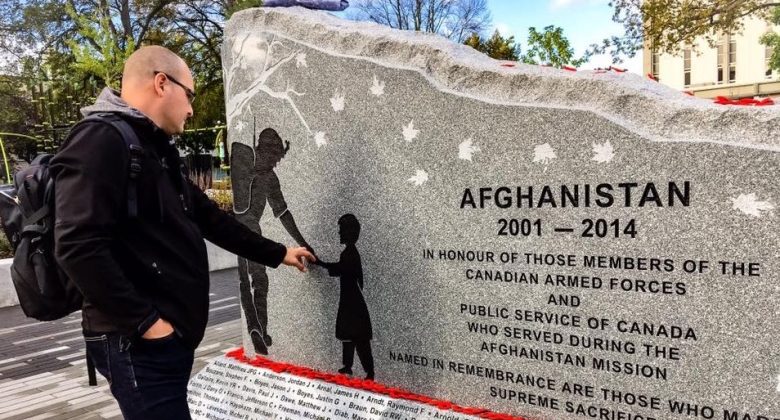 A New Brunswick soldier has been identified as the man whose silhouette is immortalized on a wartime memorial in Victoria, B.C., honouring military personnel and public servants killed in the Afghanistan war.
The captivating image taken by Reuters photographer Finbarr O'Reilly, of a Canadian soldier reaching out to shake hands with a small Afghan boy has been seen across the globe since it was taken just over a decade ago.
But despite months of effort, the Afghanistan Memorial Society could not find the identity of the soldier in the silhouette, until Amanda McCauley recognized her husband's likeness on the 8,100 pound slab of granite when it was featured in the news.
Lt. Michael McCauley flew to the unveiling ceremony of the monument held last Saturday.
"It's humbling, knowing that I was there to help represent the guys that will never get to see it," said McCauley after returning home from B.C. "I served with a lot of great people and I had the chance to serve with a few of the folks that never came back that are on that memorial."
McCauley said the boy extended his hand and McCauley took it, while O'Reilly — in the right place at the right time — snapped away.
"It was a friendly gesture from one person to another," said McCauley. "I'll never forget that."
Excerpts from an article CBC.ca
Photos courtesy of CBC.ca