More Containers Now Accepted for Refund
Changes have been made to the New Brunswick Beverage Containers Program. Many beverage containers that used to be excluded from the program now have a deposit and can be returned for a refund.
Encorp Atlantic has developed a handy visual guide so you'll know what's accepted and what's not.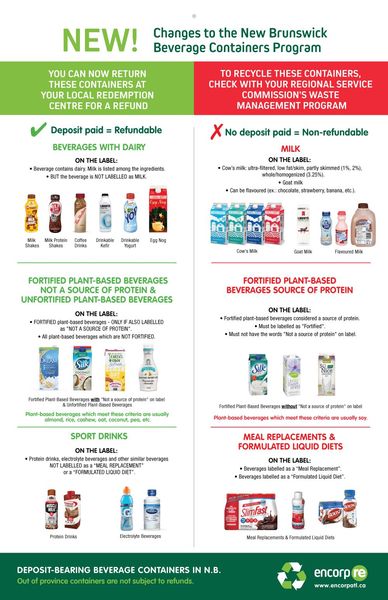 Source:  Re-Centre