Is It Safe To Go In The Water At Parlee Beach?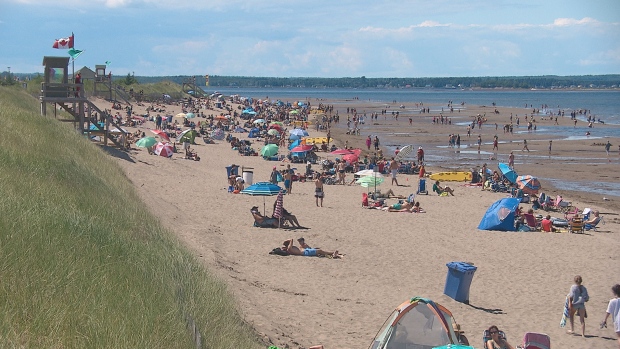 Parlee Beach is a major tourism draw for New Brunswick and one of North America's finest beaches. Government is committed to ensuring the safety of New Brunswick residents and visitors by enhancing public communication about water quality results as well as addressing the ongoing water quality issues at Parlee Beach and in the Shediac Bay Watershed as a whole.
A new water monitoring protocol that follows federal guidelines is being adopted for Parlee Beach beginning this summer. All the requirements in the protocol are in accordance with the Guidelines for Canadian Recreational Water Quality, and include provisions that will ensure:
increased monitoring frequency and locations (samples will be taken daily from five locations);
training and sample collection is overseen by the Department of Environment and Local Government;
Public Health will receive and interpret the monitoring results;
signs are posted to clearly indicate whether the water is suitable for swimming, or whether a no-swimming advisory or beach closure is in effect;
auditing of the signage and advisories by Public Health; and
monitoring results and any public health advisories will be posted online.
To check to the beach water conditions visit the  Beach Water Quality Monitoring website:
http://www2.gnb.ca/content/gnb/en/departments/ocmoh/health_advisories/beachadvisories.html
Source: Government of New Brunswick