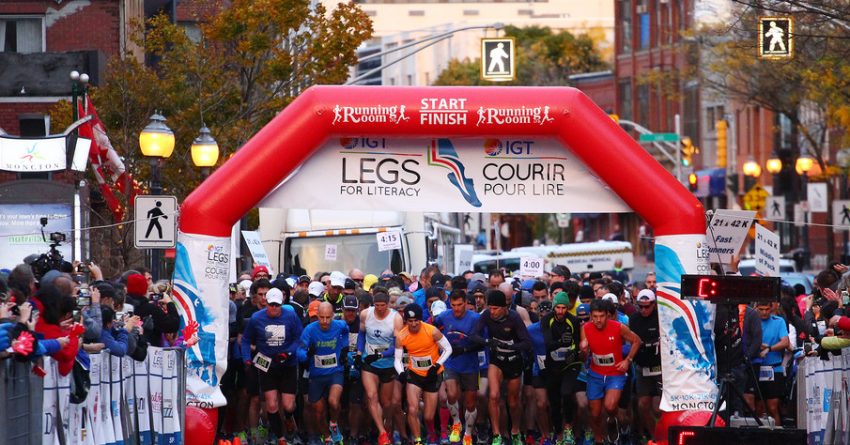 IGT Legs For Literacy/Courir Pour Lire
Improving Literacy for many New Brunswickers every year is the mission behind Annual IGT Legs for Literacy/Courir Pour Lire Event in Downtown Moncton, happening from October 19-21/2018! Dozens of Volunteers are needed to ensure a safe and enjoyable experience for all participants. See Web Page info. below to get involved.
Friday Oct. 19th The Running Room's 3km Friendship Run
Saturday Oct. 20th the Family Run Walk (1km and 2km) will start from Downing Street for children ages 0-13 years and their family members. All kids will receive a race bib, medal, snacks and may pick up a book at the Expo. Athletics NB Run Jump Throw Wheel activities will take place following the races.
Sunday, October 21st will be Race Day which will feature a 5k, 10k, half marathon, full marathon and team relay with new routes starting and finishing on Canada Street, in front of the Avenir Centre.
Registration is now open at Race Roster. Go to: http://www.legsforliteracy.com for all the info and also visit the IGT Legs For Literacy on Facebook and Twitter!