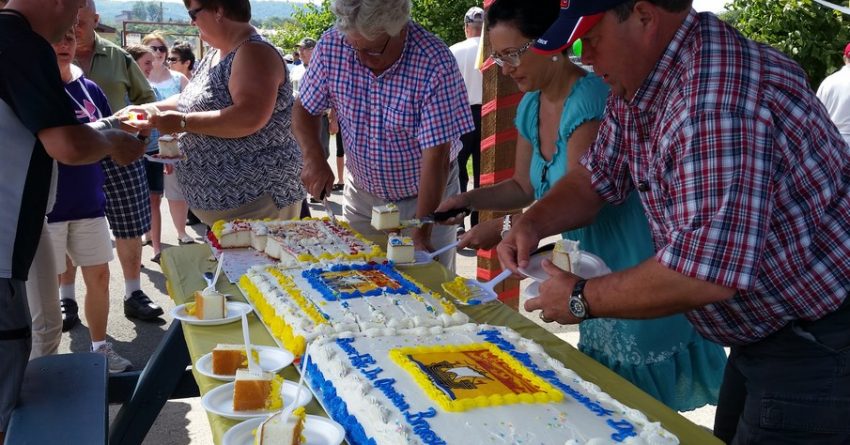 Happy New Brunswick Day Weekend!
Have a festive and Safe Holiday while checking out a number of Special Events planned throughout the day in many cities and towns all over the province. Here are just a few goings on in Metro Moncton:
The Thomas Williams House is celebrating New Brunswick! Play croquet in the garden and have cake in the Verandah Tearoom. Come early and be sure to get a slice! Step back in time to catch a glimpse into Moncton's Victorian history with a tour of the home, built in 1883. Other activities will be offered in the dining room! The Thomas Williams House is located at 103 Park Street in Moncton. Admission is by donation. 
NB Day at Resurgo Place – Our t-shirt printing activity was such a great time during Festival Inspire that we decided to offer it once more for New Brunswick Day! Join us outside at Resurgo Place, BRING YOUR OWN T-Shirt and get it printed with the really neat lines, patterns, and shapes of a manhole cover honouring the City's incorporation in 1890. Hot sunny day? Perfect! We'll also be making WATER BOTTLE ROCKETS for those looking for a splash! Outdoor activities are FREE 
Dieppe New Brunswick Day will be held from 11 a.m. to 2 p.m. at Rotary St-Anselme Park. The official cake-cutting ceremony will take place at 11 a.m. Beginning at 11:30 a.m., there will be an Amazing Race-type race in the park and draws for participation prizes. Cake, watermelon and flavoured water will be served throughout the celebration.