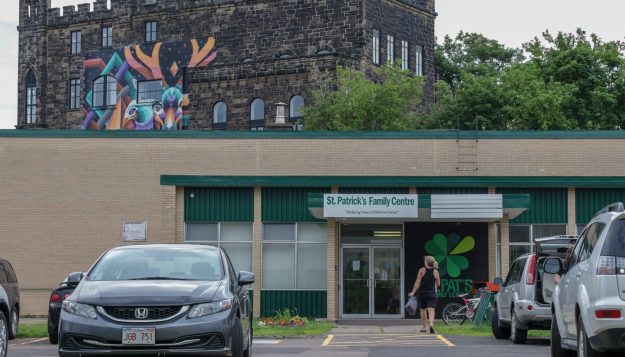 Future Uncertain For St. Pat's
For many Metro Monctonians, in particular East End residents, St. Patrick's Family Centre has been as important as that reliable and loyal family member who is always there to be a pillar of strength. For many the idea of no St. Pat's is incomprehensible and understandably so. Since 1964 it is where families and friends gather to provide quality child care, to teach swimming, – even providing Lifeguard training – it's where hundreds of people learned good sportsmanship by playing basketball, ball hockey, and many other activities in the gymnasium. All this conducted in a unique environment and provided by the dozens of staff and volunteers, past and present.
This important gathering place is also where many families learned to play together, where lifelong friendships were sealed, traditions that need to continue. The idea of no St. Pat's for future generations should be, and judging by the expressions of shock and support these past few days, is very much an unacceptable proposition.