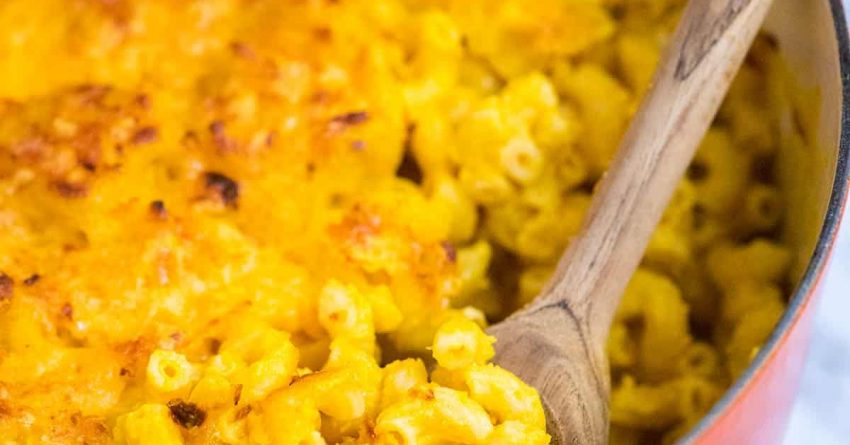 Forget Pumpkin Lattes Give Easy Pumpkin Mac and Cheese a Try!
How to make extra creamy pumpkin mac and cheese in under 1 hour. Pumpkin puree adds savoriness and creaminess to cheesy macaroni. The perfect fall dinner!
Easy Pumpkin Mac and Cheese
PREP 10mins
COOK 40mins
TOTAL 50mins
Pumpkin puree makes a velvety, rich mac and cheese. Use pure pumpkin puree for this, not the can labeled "pumpkin pie mix" since that has spices added. Homemade pumpkin puree is an excellent option, as well. Or swap pumpkin for another squash such as butternut squash. If you are able, buy a block of cheese, and then coarsely grate it instead of buying pre-shredded cheese. In our experience, home-grated cheese melts better and becomes more creamy than grated cheese out of a bag.
Makes approximately 8 servings
YOU WILL NEED
1 pound pasta, such as farfalle, macaroni or shells
Salt, as needed
4 tablespoons (55 grams) unsalted butter
1/4 cup (30 grams) all-purpose flour
2 cups (470 ml) milk, whole or 2% are best
1/2 teaspoon fresh ground black pepper
1/4 teaspoon finely grated nutmeg
1 teaspoon Dijon mustard
1 cup (230 grams) pure pumpkin puree, see homemade pumpkin puree recipe
8 ounces extra sharp cheddar cheese, coarsely grated (about 2 1/2 cups)
DIRECTIONS
Heat the oven to 350 degrees F. Butter a 3-quart casserole dish or spray with nonstick cooking spray.
Bring a large pot of salted water to a boil. Cook pasta as directed on package. (Usually between 7 and 10 minutes). Drain.
Melt butter in a large, high-sided pan over medium heat. When the butter begins to bubble, add the flour. Cook, whisking constantly 2 to 3 minutes until the butter smells fragrant and nutty — the color of the butter-flour mixture will turn light brown.
While whisking, slowly pour in the milk. Continue to cook, whisking constantly until the sauce bubbles and thickens. Season the sauce with a 1/2 teaspoon of salt, pepper, nutmeg, and mustard. Add the pumpkin puree and three-quarters of the grated cheese. Stir until the cheese has melted and the sauce is smooth. Taste the sauce for seasoning and adjust with more salt or pepper.
Mix the cooked pasta into the sauce until well coated then spoon into the prepared baking dish, top with remaining cheese.
Bake the macaroni and cheese, uncovered, until golden brown on top, about 25 minutes. Let stand 5 minutes before serving.
Source: www.inspiredtaste.net