Food Allergies In Schools A Big Deal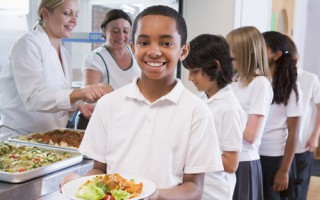 Did you know there are roughly 170 foods that cause allergic reactions?. Most schools have concentrated on the relatively common ones, such as peanuts, tree nuts, eggs, milk, soy, wheat, sesame, fish, shellfish and kiwi, with bans tailored to their students.
Having to comply with those rules can frustrate parents of non-allergic children, and understandably so.
In some schools teachers are even expected to search lunchboxes and confiscate offending foods. Don't teachers have enough to do without that additional burden?
Once again this school year all parents/guardians will be called upon to pay close attention to those friendly teachers notes regarding any food restrictions that may affect your child's lunch selections; and it's probably a good idea to explain to the student the importance of these selections.