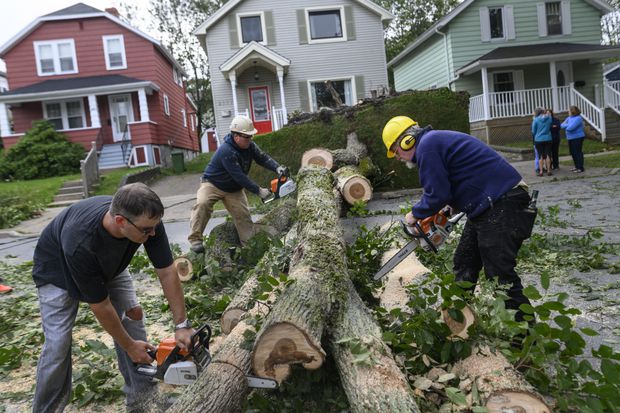 Dorian Clean Up
Crews are continuing the clean-up of fallen trees and branches on public property after Hurricane Dorian made landfall in our region over the weekend. They are working to ensure that all roads are clear for traffic and have started street sweeping to collect debris.
Residents with fallen trees on private property are responsible for their own clean-up. For curbside collection, branches and tree limbs (no greater than 2.5 cm or 1 inch in diameter) must be securely bundled and no longer, taller or wider than 60 cm (2 feet). Residents will need to make alternate arrangements to dispose of branches that are larger than the allowable size for curbside collection.
Safety should be the number one priority while tackling post-hurricane clean up:
·         If you can, wear waterproof boots, long pants and sleeves, as well as a pair of work gloves.
·         Have teams of at least two people work together to move heavy or bulky objects.
·         When using a chain saw, always follow manufacturer's instructions. Make sure to wear appropriate protective gear, and be sure that bystanders are a safe distance away. Consult an arborist if needed.
-30-