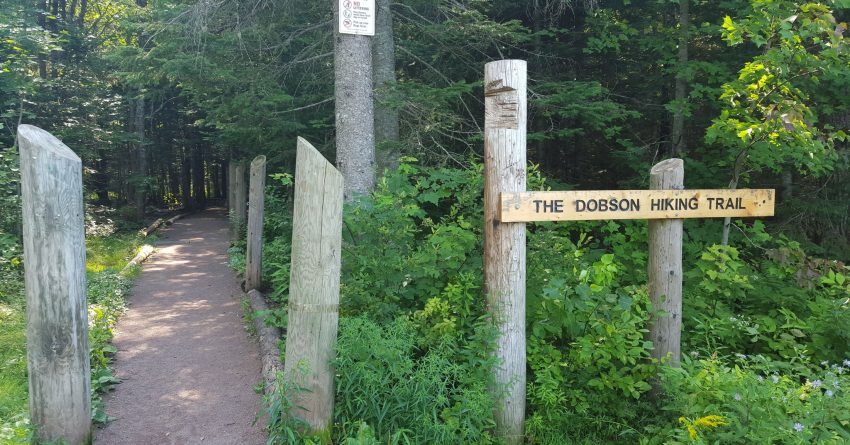 Do You Speak Dobson Trail?
One week from today, Town of Riverview will celebrate NB Wellness Week and the 60th anniversary of the Dobson Trail with an interactive workshop at Riverview Community Hall (145 Lakeside Drive) at 7 p.m. Learn the language of trail tourism and become a designated ambassador for the Dobson Trail – Canada's oldest four-season trail that is built and maintained by local volunteers.
The free knowledge-sharing workshop is for residents, business owners, hikers, non-hikers, trail enthusiasts, nature warriors and anyone who cares about the Dobson Trail! Participants will receive an "I Speak Dobson Trail" button upon completion of the workshop.
Mini-topics for discussion are:
·         History of the Dobson Trail
·         Healthy eating on the trial and how to dehydrate food
·         Our place in the Fundy Biosphere Reserve and the Amazing Places project
·         How to be a Trail Friendly Business
·         Preparing to hike all 58 km of the Dobson Trail
·         Points of interest, access points, campsites and terrain
Make sure to pre-register at www.townofriverview.ca/dobsontrail so your buttons and dehydrated food samples are ready for you!