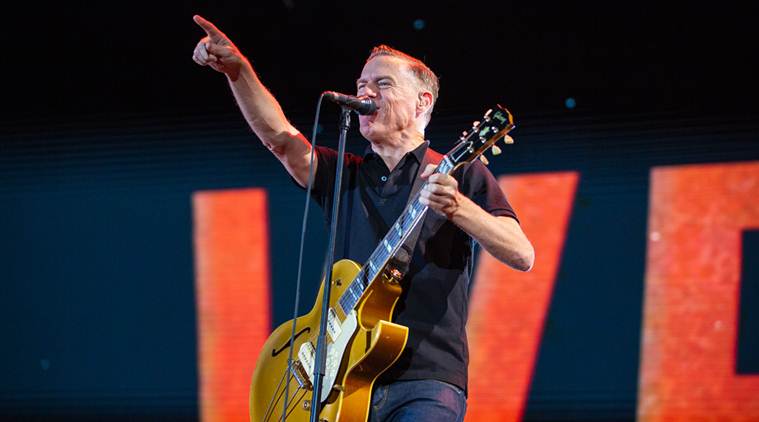 Bryan Adams Week at MAX-FM
Later this year Bryan Adams will release his 14th Studio Album called 'Into The Light' and launch another extensive tour that will see him at Avenir Centre Moncton January 22nd. We want 5-MAX-FM listeners and guests to enjoy the great reveal on us. All this week in the 8am hour when we randomly play a Bryan Adams song; the 7th caller through at 858-1040 will take away 1-pair of tickets to the nearly Sold Out Show.
In addition to his success at the Junos and Grammys and other music awards, Adams was also nominated for his fifth Golden Globe in 2007 for songwriting on the film Bobby which was sung by Aretha Franklin and Mary J. Blige, and has been nominated three times for Academy Awards for writing music in film.
In 1990, Adams was awarded the Order of British Columbia.
On 20 April 1990, Adams was made a Member of the Order of Canada; and on 6 May 1998, was promoted within the order to the rank of Officer of the Order of Canada.
Adams is also a recipient of the Queen's Golden Jubilee Medal (2002) and the Queen's Diamond Jubilee Medal (2012)