Artists Reveal Proposals for Public Art Display at New Downtown Centre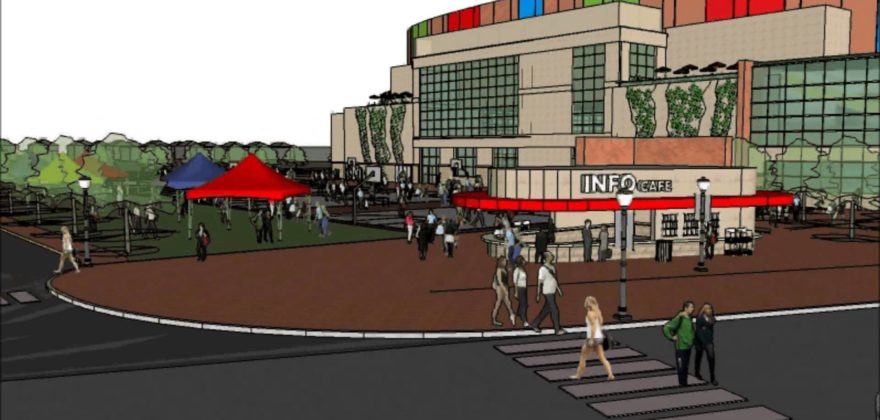 Four artists have unveiled their artwork proposals for a $200,000 installation for Moncton's new downtown centre.
"The art piece will be a beacon for the city, so it's kind of like a postcard, they want to showcase Moncton," said resident Julian Cadieux after the artist presentations.  The piece will be a permanent addition to its designated space, which is located on Main Street.
The four artists, all from New Brunswick, are Luc A. Charette, Guylaine Cyr, André Lapointe and Peter Powning.
The first presented was by Guylaine Cyr, a welder from northern New Brunswick. Her piece featured two large, abstract metal knots and a series of metal benches to be placed around the plaza.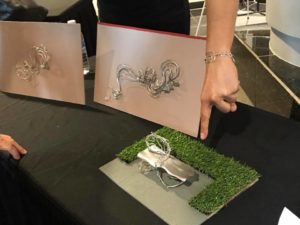 Second was Luc A. Charette, an Acadian sculptor and painter. His piece featured a boat made of steel that would sway in the wind, surrounded by birds and waves.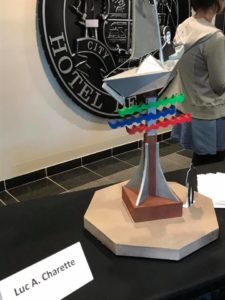 Third was Peter Powning, an artist who has multiple public art pieces in Saint John. His proposal is a nearly seven-metre tall sculpture that features Moncton's motto, resurgo.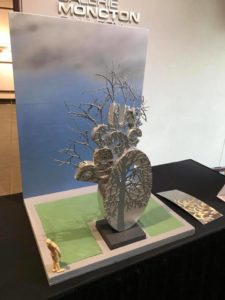 Fourth was André Lapointe, who has designed a piece of public art at Moncton's Resurgo Place. His sculpture is an abstract granite form that he titled Victory.
The winning piece will be announced Oct. 2.
The funding for the project comes from a municipal policy that requires any capital project involving building construction and park expansion to dedicate one per cent of its funding – up to a maximum of $200,000 – to public art.
The completed artwork will be unveiled in fall 2018.
Source: CBC NB