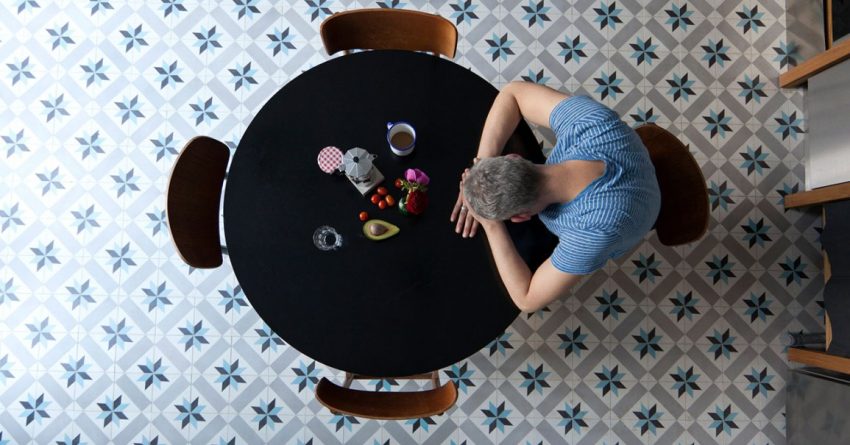 17 Creative Cures For Your Super Bowl Hangover
Carbs assist with raising your blood sugar levelsin the morning after a night out. Under normal circumstances, your liver responds to low blood sugar levels by producing more glucose from stashed away carbs. But when you've spent your night consuming alcohol, your liver is too busy metabolizing all that "liquid courage" and can't keep up, keeping you irritable and tired the morning after.
Pedialyte
Pedialyte is a drink given to kids to replenish electrolytes when they're sick. Since a hangover stems from an extreme state of dehydration and lack of electrolytes, Pedialyte is a good option after a night of one too many.
Coconut Water
chefgwen via Flickr
Similar to Pedialyte, coconut water is excellent at hydrating your body after one too many at the bar. It's packed with more potassium than a banana, which is a key nutrient in making you feel better quickly. We recommend a flavored coconut water, as plain tends to be pretty bland.
Green Tea
Antioxidants keep your body's organs healthy, and green tea is packed with them. This means a healthier liver and a faster recovery time. If you wake up feeling nauseous, add some lavender or rosemary to calm your stomach.
Electrolytes + Potassium = a much faster recovery time in the morning. Bananas are easy on the stomach, and should be a must after a night out.
Tomato Soup
The salt helps your body retain water, and if you've been getting sick the potassium and sodium will help restore your electrolytes. As an added bonus, the salt will make you thirsty, forcing you to rehydrate.
Eggs are packed with protein, and easy on the stomach the morning after. They also contain a rather large amount of cysteine, which help clean up toxins leftover from the alcohol.
Avocados
Avocados are chock full of potassium, fiber, B6, and carotenoids, amongst others, which counteract the negative effects of a hangover. But instead of eating a whole avocado, help yourself to some chips and guac, because everybody knows greasy foods help hangovers too.
A great alternative to candy, dried apricots are packed with natural sugar, and just half a cup provides one-third of your daily value of potassium.
A long night of boozing leads to deficiencies in magnesium, and our bodies crave it when we wake up the morning after. Beans are rich in the mineral, and also help activate B vitamins for an energy boost.
Milk Thistle
Milk Thistle is a supplement that can be taken in pill form for liver protection. Make sure to take some before and after a night of drinking, and not only will you're liver thank you, you'll thank yourself too for helping with your hangover.
Sweet Potatoes
Unrefined carbohydrates contain sugar molecules which take a long time for the liver to break down, which prevents a spike in blood sugar. Since being drunk can really mess with your blood sugar metabolism, grab some sweet potatoes next time you're not feeling so hot the morning after. Oh, and they're packed with key vitamins and nutrients like potassium and B vitamins.
Consumption of alcohol can lower the amount of B-complex vitamins in your body, causing you to feel weak and tired. Luckily for you, salmon is an essential source of these nutrients. 3oz of the super food provides over half of our daily value for vitamin B12.
Pickle Juice
It might not be your go-to drink after a night out, but it actually works! Pickle juice has vinegar, salt, and water, all of which can help hydrate and replenish sodium and electrolyte levels. Take a shot of it before hitting the bars, and another the morning after for maximum effect.
It made you feel better as a kid, and it will make you feel better as an adult when you regret how much you consumed the night before. Chicken noodle soup helps restore sodium and water levels in the body, not to mention the cysteine in the chicken will give the liver a nice boost the morning after.
Fruit Juice
The fructose in sweet, fruity drinks gives your body some instant energy — and contain key vitamins to help get you back on your feet in the morning. Just stay away from orange juice, as the sour citrus can irritate your already sensitive stomach.
A piping hot bowl of oatmeal should be high on your list of foods to combat your hangover. Oatmeal is chock full of essential nutrients, plus it can help neutralize body acids and raise blood sugar levels, which means a nice energy boost.
Written by: MICHAEL JOHNSTONE
www.brainjet.com