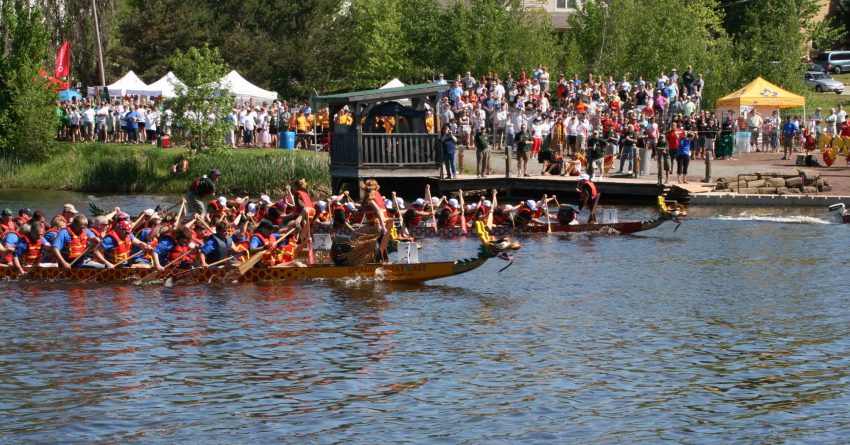 12th Annual Greater Moncton Dragon Boat Festival A Huge Success This Year!!
103.9 Max Fm was very proud to be part of the 12th Annual Greater Moncton Dragon Boat Festival which started Friday with the high school teams. Twenty six high school took part this year raising a record breaking total of $90.000, $35000 more then their best year last year!! Then the corporate teams hits to lake on Saturday. This is how it shaped up
6th HTHS Trimboat
5th MHS SeaDogs
4th RHS Royal Storm
Bronze MHS Oachkatzschwoaf (13 different countries represented)
Silver MHS Lil'boat
And a big congrats to: Gold TRHS Vitamin Sea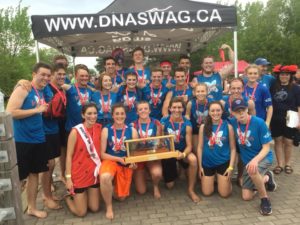 A $500 Bursary to RHS and TRHS in recognition of top fundraising school and super staff support from Julie Jones and Liz Davis.
And of course the obligatory dip in Jones Lake by the winners.
This year was the 1st time the Philip Barton School Spirit Award. It was established to honour an incredible volunteer for the event who sadly passed away last year. Congrats to Tantramar Regional, the first recipient. They have awesome admin and staff engagement,consistently raise the largest amount of money, this year topping $31,000. Sine 2006 they have raised over $200,000.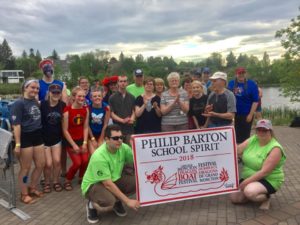 This year $49,000 was raised by the corporate teams to bring our total to $139,000. Wow. Lots of families will benefit from this. Top fundraising team, Co OperGators…………..
Best dressed drummer Co OperGators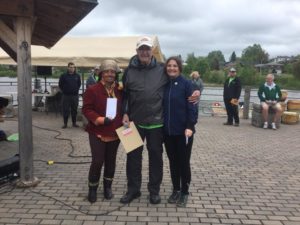 Special presentation to Ray Goudreau for getting the Lions involved in Dragonboating. His daughter Alisha received the award.
This year's Corporate winners:
2nd The Work Oarses
3rd The Crows
And new champs this year!
1st Camp Centennial Tree Dragons